Wonga's acting chief executive steps down after five months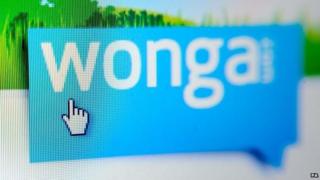 The interim chief executive of troubled payday lender Wonga, who was appointed to bring stability while the firm searched for a permanent CEO, has stood down after just five months.
Tim Weller took the job in May after his predecessor, Niall Wass, resigned - after only six months in the job.
Wonga has faced criticism for lending to people who cannot afford repayments.
The company, which appointed Andy Haste as its chairman in July, has yet to name a new chief executive.
A former chief finance officer at Wonga, Mr Weller was expected to remain in the position of chief executive until a permanent boss was found.
He left the lender in October, but his resignation was disclosed via a regulatory filing released on Thursday.
Commenting on the departure, Mr Haste said in a statement that he would be "taking an even more active role in leading the business" and that Mr Weller's exit was "a mutual decision".
He added: "Our search for a permanent group CEO is well underway and Tara Kneafsey, our new UK Managing Director, will join us in December."
Public criticism
Wonga, which provides lending services to about one million customers a year, has been plagued by controversy.
Along with the wider payday loan industry, it has been heavily criticised for the relatively high rates of interest it charges, which can quickly escalate if repayments are not made on time.
In June, Wonga faced further public anger, after it was forced to pay £2.6m in compensation for sending letters from non-existent law firms to some borrowers, in an apparent attempt to scare them into making payments.
In the same month, chairman and founder Errol Damelin announced that he would leave the firm.
However Wonga has recently been trying to reform its public image.
In October, the company said it was writing off £220m of debts for 330,000 of its borrowers, and scrapping interest charges for a further 45,000 people, after putting in place new affordability checks.
Wonga made the changes after discussions with the Financial Conduct Authority (FCA), which regulates the industry.