HSBC criticised for blaming resignations on regulator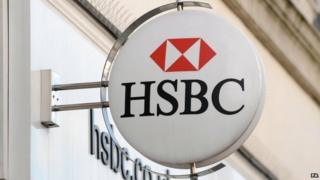 HSBC is under fire from the Treasury Committee for suggesting tougher regulation sparked the resignation of two senior executives.
The committee has published letters between its chairman Andrew Tyrie and HSBC chairman Douglas Flint.
They refer to reports that two HSBC non-executive directors resigned in protest at new rules for senior staff.
My Tyrie says HSBC "failed to provide the balanced and full account" in response to the reports.
"Whatever its (the reports) origins, it was presented as a criticism of the regulators.
"Banks should certainly speak up when they think regulators are getting it wrong. But they should do so clearly and openly, and on the basis of the facts.
"To do otherwise gives the impression of bankers attempting to put pressure on regulators by the back door," said Mr Tyrie, commenting on the correspondence.
'Competitive disadvantage'
The new rules for senior banking staff, called the Senior Managers Regime, were devised by the Bank of England.
They aim to clearly define an individual's areas of responsibility and make them more accountable for any misconduct.
The rules have been criticised by industry body, The British Bankers' Association, for putting the UK at a competitive disadvantage compared to the US and Europe.
The Bank is expected to publish a final version of the rules in early January.
In October, it was widely reported that two HSBC board members Alan Thomson and John Trueman were due to quit in protest at the new rules.
Mr Tyrie wrote to HSBC chairman Douglas Flint to ask if it was true, and if so why the pair were resigning.
In his response, Mr Flint said Mr Thomson's decision to resign related "primarily to his overall work burden, balancing the time needed to be committed to the Bank against his other commitments."
However, he said Mr Thomson had "some incremental concerns surrounding the application of the new Senior Managers Regime to NEDs [non executive directors].
And he said in contradiction to the press reports Mr Trueman had not resigned and had confirmed that he was not about to do so.
However, he said that Mr Trueman had "expressed strong concerns over the possibility of significantly increased liabilities" at a board meeting in July, saying "he would not be able to accept these, even if that meant he would have to step down".
HSBC did not respond to a request for further comment.