New rules for business travel and gifts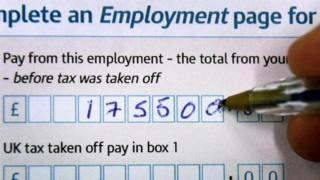 The spotlight may be on the radical reforms to stamp duty in the Autumn Statement, but waiting in the wings are changes to employee taxation. Some are simplifications, some target tax avoidance and some have wider implications.
For those who pay for their own business travel - such as a train journey to a meeting - and their employer reimburses the costs, the payments are only tax-free if the employer has a "dispensation" from HM Revenue and Customs (HMRC), or if tax relief is claimed on a tax return.
This is burdensome, especially for employees of small businesses, which are less likely to have a dispensation.
The government has agreed to change the system so that certain business expenses can be reimbursed to employees without dispensations or claims. This will avoid having to jump through these hoops. However, this new relaxation will not apply where there has been "salary sacrifice".
Salary sacrifice happens when a person gives up the right to future earnings, usually cash, and gets something else instead, which is usually free of tax and/or National Insurance contributions.
So, instead of getting £10 a day of taxable income, the employee agrees with an employer that he or she will make tax-free contributions into the employee's pension, or pay for childcare. This type of salary sacrifice is not being hit.
However, many employers are paying travel and subsistence expenses to employees instead of higher earnings, using this salary sacrifice method.
The government has said that it "will stop tax relief being claimed" on these expenses. It is not yet clear exactly what this means, or how it will work. There may be more detail in the upcoming Finance Bill.
Travel and umbrella companies
If an employer pays for home to work travel, this payment is normally taxable. However, if an employee is sent to a new office on a temporary basis, their travel can often be paid tax-free.
The government is "concerned" about the use of these travel rules by "umbrella companies". Umbrella companies are a bit like an agency. They employ individuals who work on fixed-term contracts for a range of third-party clients.
Some umbrella companies argue that each of these contracts is temporary, and so their employees can get tax relief on all their reimbursed travel costs.
The government is now to launch a consultation on the use of travel rules by umbrella companies, which will "inform potential future action". The Autumn Statement anticipates that this will increase the Treasury's tax take by £120m in 2016-17, so any changes are likely to take effect from April next year.
Benefits in kind
There is currently no tax on benefits in kind for low-paid workers - broadly, those whose total earnings, including benefits, from employment is less than £8,500.
This is to change from 2016, so that all benefits will be counted for tax purposes. Care workers and the clergy will have a specific exemption. Many employers will be glad that this complex wrinkle has been ironed out.
One group who may be more worried are charities who pay accident insurance for volunteers working in dangerous areas overseas, or provide a vehicle for them to get around.
This reform was originally recommended by the Office of Tax Simplification (OTS), who also suggested that some change was needed to the definition of a volunteer, so that they are not treated as employees for tax purposes. However, the Autumn Statement does not include anything about this part of the OTS proposal.
If this is not remedied, charity volunteers may have unexpected tax bills, and charities may have new administrative burdens.
Christmas gifts
Finally, from 2016, employers will be able to give employees tax-free "benefits" - not cash - of up to £50 a year.
As John Harding, of accountancy firm PricewaterhouseCoopers says, this opens the way to tax-efficient turkeys, bottles of champagne or hampers of goodies - and a jolly next Christmas.