Premier Foods backtracks on controversial 'pay-and-stay' plan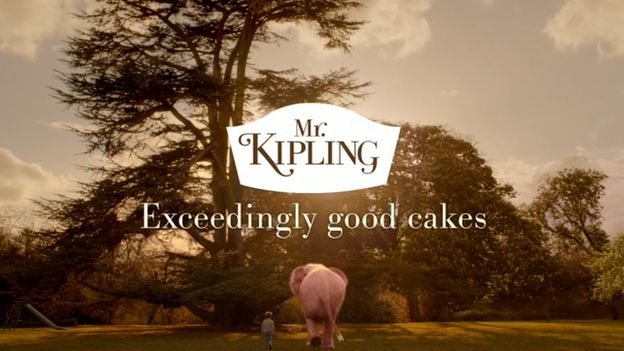 Premier Foods is "to simplify" its controversial practice of asking its suppliers for payments to continue doing business with the firm.
The company behind such brands as Oxo and Mr Kipling was criticised strongly after the BBC revealed it had received millions of pounds from such payments.
Premier said on Sunday that the arrangement had been "misunderstood and misinterpreted".
Nevertheless, Premier said it would now revert to a more "conventional" scheme.
As is common with other retailers and manufacturers, the company said it would still seek discounts from suppliers, but would no longer request upfront payments into the business.
Last week, the BBC's Newsnight disclosed that Premier, one of the UK's biggest food manufacturers, had asked for money under a so-called pay-and-stay arrangement.
In a letter to a supplier, seen by Newsnight, Premier's chief executive Gavin Darby said that following a restructuring, "we will now require you to make an investment payment to support our growth".
Premier, which also makes Bisto and Ambrosia, said it was confident that its scheme did not break any competition rules. But the company was roundly condemned for the practice.
One supplier called it "blackmail", and the government said it was "deeply concerned".
The employers' association, the Institute of Directors, said the scheme risked adding to the public's loss of faith in business. IoD director general Simon Walker said the news was "deeply disturbing".
Now Premier has said it is willing to alter the scheme, which was part of its Invest for Growth programme, launched last year to revive the company's ailing finances.
Mr Darby said: "Over the last few days it has become apparent that this mechanism has been widely misunderstood and misinterpreted.
"In this situation, we are fully prepared to simplify the details of our future programme to a more conventional type of discount negotiation, potentially based on price, value or volume based rebates, or lump sums."
Mr Darby added: "Our Invest for Growth programme has worked well for us over the last 18 months in allowing us to consolidate our supplier base and invest in innovation, marketing and promotions to support our brands.
"Many of our suppliers have chosen to invest with us and have grown their business as a result, despite the challenging market environment," he said.
The practice of pay-and-stay is not unusual in manufacturing and retailing. After a competition inquiry, tighter rules were issued for the supermarkets under the Groceries' Code.
But that applies to the relationship between supermarkets and suppliers, not to manufacturers.
Last week, the Federation of Small Businesses described the Premier Foods scheme as the most "blatant" example of pay-and-stay it had seen.
The FSB warned that small businesses were being crippled by such practices.