Home owners could cope with rate rise, says Bank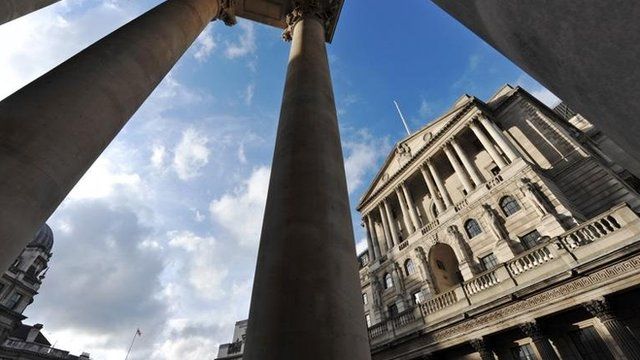 The majority of people with mortgages could cope with a rise in interest rates, the Bank of England has said.
Just 4% of mortgage holders would need to take action if interest rates rose to 2.5% from their current 0.5% historic low, according to the Bank's annual survey of household finances.
However, the calculation assumes a 10% rise in household incomes.
If incomes did not rise, it said, 37% more mortgagers would need to act in response to a rate rise.
"These results do not imply that increases in interest rates from their currently historically low level would have unusually large effects on household spending," the Bank of England said in its report.
The Bank also said an interest rate hike would increase the number of households with mortgage repayments of more than 40% of their gross income, putting them at greater risk of falling into arrears.
It said the number of households having trouble paying their home loans would increase by a third to 480,000 in the event of an interest rate hike to 2.5%, assuming household income rose by 10% at the same time.
However, this figure increases to 660,000 if pay stays the same.
Despite this, the Bank said that the number of people falling into arrears on their mortgage should be fewer than in 2007.
It should also fail to top the total of the early 1990s, when the UK suffered its worst property crash since World War Two.
The Bank emphasised in its latest Inflation Report that when interest rates do rise, the pace of increases is likely to be gradual.
Analysis: Andrew Verity, BBC Economics Correspondent
When economists warn about what will happen when the Bank of England raises interest rates, it can be made to sound like economic Armageddon.
But it's worth remembering only a third of households actually have a mortgage.
Among them, evidence shows, it's people who spend more than 40% of their pre-tax income on debt who start to fall behind.
Right now, 1.5% of households are in that position, according to a report done for the Bank of England by the researchers NMG Consulting.
Even if the Bank hiked rates by a full two percentage points over three years - more than it currently expects to - then that number would increase to just 1.8% of households.
That's still 480,000 households. But the number's low enough to take some of the fear out of the gloomiest economic predictions.
Related Internet Links
The BBC is not responsible for the content of external sites.