Strikes in Belgium disrupt transport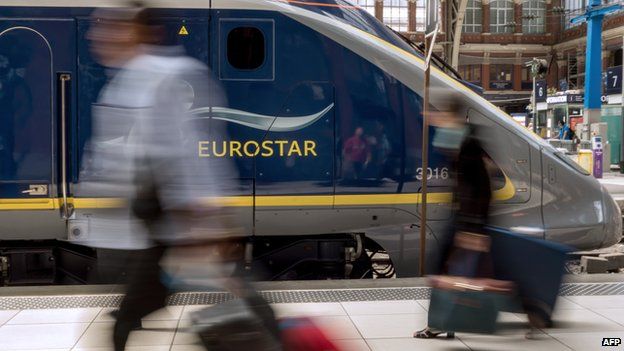 Transport services in Belgium have been severely disrupted by strikes protesting against government austerity measures.
Monday's action halted all underground trains, buses and trams in Brussels.
High-speed trains to France, the Netherlands and Germany were suspended, along with Eurostar services to London.
The strike is the latest in a series of weekly protests that will end with a nationwide general strike on 15 December.
Industrial action involving baggage handlers also resulted in 267 departing flights, almost half of the total, being cancelled at Brussels' international airport.
The strike has forced Eurostar services to Brussels to terminate at Lille. Services to the Belgian capital will also face similar disruption next Monday.
Workers were stopped from entering some industrial areas by pickets, while schools and public services in Belgium were also disrupted.
Several vehicles were set alight by protesters who also hurled stones and flares at police. About 50 people were hurt and 30 detained, officials said.
Unions are opposing a decision by Charles Michel's centre-right coalition government to scrap a cost-of-living wage rise next year. They are also protesting against public sector cutbacks and plans to increase the retirement age.
Mr Michel was sworn in as prime minister in October. The 38-year-old French-speaking liberal is Belgium's youngest leader since 1841.