FCA executive Clive Adamson to leave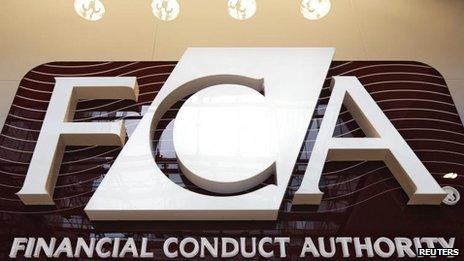 UK financial watchdog the Financial Conduct Authority (FCA) says the executive in charge of supervising financial firms is to step down.
The FCA said the departure of Clive Adamson, the FCA's director of supervision, was part of structural changes at the organisation.
The moves come ahead of a report due to be published this week.
The report is likely to be critical of the FCA's conduct over an investigation into the pensions industry.
Its actions, in March, wiped £3bn off insurance company shares.
The FCA said the changes at the watchdog would give it a "sharper focus" on how firms were regulated.
It added that the changes "reflect the lessons learned from recent external reviews".
"The financial industry continually evolves and to regulate it effectively we must evolve too," said FCA chief executive Martin Wheatley.
As well as Mr Adamson's departure, two other executives, Zitah McMillan, who was in charge of public relations, and Victoria Raffe, will also leave the FCA.
In March 2014, the FCA leaked news to the Daily Telegraph that it was planning to launch a major investigation into pension policies.
It was said that the FCA might allow policyholders to exit old, poor-value savings plans.
If true, profits at several of the UK's big insurance companies would have been badly affected, and their shares fell in anticipation.
The Chancellor, George Osborne, said at the time that he was "profoundly concerned" by the FCA's actions.
The independent inquiry into the FCA's conduct, written by Simon Davis of the law firm Clifford Chance, is expected to be published on Wednesday.
Related Internet Links
The BBC is not responsible for the content of external sites.