HSBC dismisses head of European forex trading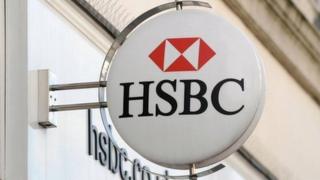 HSBC has dismissed its head of foreign exchange trading for Europe, Middle East and Africa.
Stuart Scott has been "let go", a source confirmed to the BBC on Wednesday.
The move comes a month after the bank was fined $618m (£393.8m) by regulators in connection with traders' attempted manipulation of foreign exchange rates.
At the time, HSBC said it "does not tolerate improper conduct and will take whatever action is appropriate".
It was one of six banks collectively fined by UK and US regulators following a 13-month investigation by regulators into claims that the foreign exchange market - in which banks and other financial firms buy and sell currencies between one another - was being rigged.
The regulators found that certain foreign exchange traders at the banks had co-ordinated their trading with one another to attempt to manipulate benchmark foreign exchange rates.
The massive market, in which $5.3 trillion worth of currencies are traded daily, dwarfs the stock and bond markets.
About 40% of the world's dealing is estimated to go through trading rooms in London.
HSBC declined to comment on Wednesday.