Headline numbers: Nice advice for first-time mothers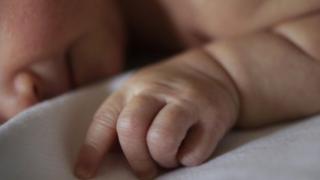 The change in the advice from the National Institute for Health and Care Excellence (NICE) to be given to pregnant women choosing where to give birth received much coverage last week, but there was little mention of what struck me as the most remarkable figure.
Of first-time mothers planning a home-birth, 45% end up transferring to an obstetric unit, which is one led by doctors rather than midwives. For freestanding midwifery units that falls to 36%, while in midwife-led units located alongside obstetric units it is 40%.
The new NICE advice is that low-risk first-time mothers should be shown the table in which these figures appear, but then they should be told that a midwife-led unit: "is particularly suitable for them because the rate of interventions is lower and the outcome for the baby is no different compared with an obstetric unit".
Giving birth at home, they are to be advised: "carries a small increase in the risk of an adverse outcome for the baby".
The likelihood of being transferred to a hospital is considerably lower for women with low-risk pregnancies that are not their first - their chances of being transferred drop to 12% for home births, 9% for freestanding midwifery centres and 13% for midwife-led centres in hospitals.
Most of the headlines on this story concerned the advice for non-first-time mothers, which may be why the transfer statistics did not receive more attention.
Let me be clear that my admiration for, and gratitude to, NHS midwives knows no bounds.
I have written before about the extraordinary decline in infant mortality in the past 50 years, and much of that is down to the skills and practices of midwives and doctors.
Also, I cannot disagree with the NICE advice to make it clear to low-risk pregnant women that where they give birth is up to them.
But the proportion of first-time mothers transferred to obstetric units seemed remarkably high to me and I was surprised it was not more widely covered.