Ofgem penalises three energy firms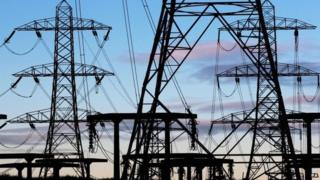 Three energy firms have agreed to pay penalties totalling £4.6m for failing to meet energy efficiency targets, Ofgem has said.
Scottish Power, SSE and generator GDF Suez/IPM have each agreed to pay the energy regulator for missing the government-set environmental targets.
The money will go to charities and funds that will benefit vulnerable consumers, Ofgem said.
Last week, British Gas agreed to pay £11.1m for missing the same targets.
The targets required energy companies to contribute to lower carbon emission by helping to make consumers' home more energy efficient. This meant supplying, among other things, roof and cavity wall insulation free of charge to households in low income areas.
The government required power generators as well as energy suppliers to deliver against individually set targets by the end of December 2012.
Ofgem said SSE would pay £1.75m after it delivered 90.9% of its environmental obligations on time and made up the shortfall by May 2013
Scottish Power, which is paying £2.4m, delivered 70% of its obligations and made up the shortfall by April 2013.
GDF Suez/IPM is paying £450,000. Ofgem said it delivered 38.6% of its reduced obligation on time but was also the fastest to make up its shortfall doing so by March 2013
These penalties are the last that arise from Ofgem's investigations into the six companies that failed their targets.
Over the past three weeks Ofgem has issued penalties worth nearly £55m to these six companies.
It said £49.7m of that money would be used to help vulnerable energy consumers reduce their energy bills. The remaining £5m is a fine to be paid by Drax.