South Korea downgrades growth forecasts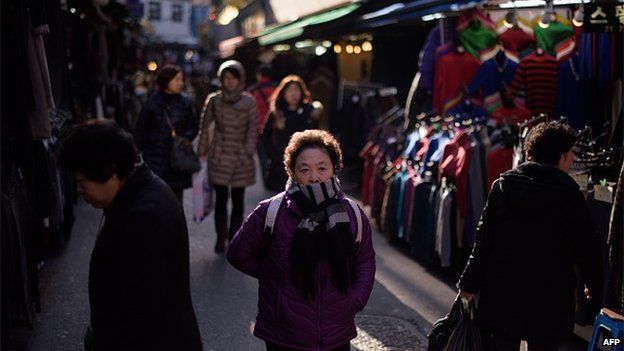 Asia's fourth largest economy, South Korea, has cut its growth forecast, for this year and next, as consumer and business sentiment weakens.
The Ministry of Strategy and Finance said on Monday the economy would now grow by 3.4% this year, down from the 3.7% it forecast in July.
Growth in 2015 was also downgraded to 3.8% from 4% predicted earlier.
The government said private investment and consumer spending were coming out weaker than it had expected.
South Korea's economy expanded by 3% last year.
The forecast downgrade shows the challenges facing the economy despite government measures such as the central bank cutting interest rates twice this year to boost growth.
The ministry said it does expect conditions to improve in 2015 on falling oil prices and more stimulus measures.
It forecasts domestic consumption to rise to 3% on an annual basis next year, which would be the highest since 2011.
The government is planning to introduce measures to boost wages and encourage businesses to create jobs and increase investment.
The moves include increasing the minimum wage and spending almost 60% of its annual budget in the first half of 2015.