Young vulnerable to bank scams, says BBA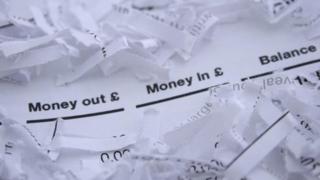 Young adults under the age of 25 could be more vulnerable to money transfer scams than other age groups, a banking trade body has said.
Research by the British Bankers' Association (BBA) suggested one in six of those asked aged 18 to 25 would transfer money to a safe account if instructed to.
However the BBA said that a bank would never suggest a transfer of this kind.
It would also never use the term "safe account".
The BBA warned that fraudsters have used tactics such as making a call claiming to be from a bank and saying they were investigating a security breach. They then said the victim should transfer money to a safe account, but the money subsequently disappears.
The BBA research suggested 16% of 18 to 25-year-olds could fall victim to the scam, compared with 6% of 45 to 54-year-olds and 7% of people aged 55 and over.
"It will surprise many to learn that younger people could be more vulnerable to the tactics of fraudsters than their grandparents," said Fiona McEvoy, of the BBA.
"It is important that people of all ages know the language used by these fraudsters so that they can avoid being scammed.
"A bank would never ask you to transfer funds into a so-called 'safe account', even if there has been a security breach."
A campaign by the financial service industry is highlighting eight things that bank staff will never do. They are:
Asking for your full Pin number or any online banking passwords over the phone or via email
Sending someone to your home to collect cash, bank cards or anything else
Asking you to email or text personal or banking information
Sending an email with a link to a page which asks you to enter your online banking login details
Asking you to authorise the transfer of funds to a new account or hand over cash
Calling to advise you to buy diamonds, land or other commodities
Asking you to carry out a test transaction online
Providing banking services through any mobile apps other than the bank's official apps.
Previous research on cons has suggested that young men are also vulnerable to investment scams.