Boiler firm 'harassed' elderly people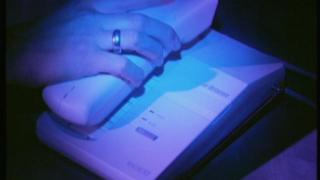 The Information Commissioner's Office has fined a company called Boilershield for cold calling vulnerable people who were registered with the Telephone Preference Service.
The Croydon based company has recently changed it's name to Kwik Fix Plumbers.
Many complaints were from the families of elderly people with dementia who had paid for insurance they did not need.
Kwik Fix Plumbers said they had now fixed the problems the regulator highlighted.
The Information Commissioner's Office issued the £90,000 fine when its investigation found Kwik Fix Plumbers had no processes in place to stop calls being made to people who had registered to not receive cold calls.
'Caught me off guard'
Contacting anyone registered with the Telephone Preference Service without their consent is breaking the law.
BBC Radio 4's You and Yours heard complaints about the company too.
Kathleen, who is in her 80s, was persuaded to buy a £250 policy she didn't need because she already had insurance with another provider.
She said: "I wasn't very well and they caught me off guard, I'd soon realised I'd made a mistake and tried to cancel it.
"It's not that I'm destitute or anything, I'm just angry I've been taken for a ride."
Kathleen struggled to get her money back until her story was featured on You and Yours.
Kate Moore contacted the programme when her grandmother was sold a £150 policy, she said:
"When it became apparent my Nan couldn't deal with any cold-calls we registered her with the Telephone Preference Service. It became apparent that they were acting illegally by phoning my Nan."
The Information Commissioner's Office said they thought the 214 complaints they received were just the tip of the iceberg.
'Naivety to the rules'
Andy Curry, the ICO's enforcement group manager at the regulator said: "We first alerted Kwik Fix Plumbers at the beginning of 2014 so they had ample opportunity to rectify the systems they had in place and stop calling people.
"We didn't find any evidence they deliberately targeted older people, but the majority of the complaints were from carers of people who had Alzheimer's or other debilitating conditions."
Kwik Fix Plumbers say: "These complaints were caused by a combination of naivety to the rules and regulations combined with technical problems.
"When the Information Commissioner's Office contacted us we took immediate action and took the necessary steps required to eradicate the issues."