Hong Kong police make Birmingham City FC 'theft' arrest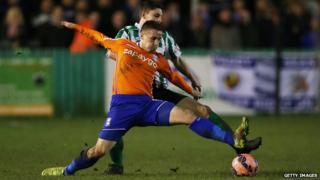 Hong Kong police arrested a 33-year-old man in connection with the potential theft of £2.5m from the owners of Birmingham City FC, it has emerged.
The man was released without charge pending further investigation, the police said.
The Wanchai district crime squad are now following up the matter, police told the BBC.
Birmingham City FC's owners fear that a former employee may have "misappropriated" the funds.
The club owners, Birmingham International Holdings, said on Monday that the loss "may have a material impact on the operation and financial situation of the group".
Shares in the Hong Kong-based company were suspended six weeks ago and will not resume trading until further notice.