eBay to cut 2,400 jobs this quarter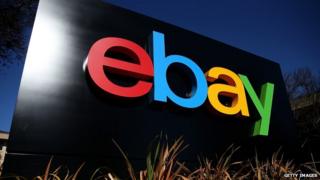 US e-commerce giant eBay is planning to cut 2,400 jobs in the first quarter, the company said on Wednesday.
The move to slash about 7% of its workforce comes ahead of a plan to split from its online payment PayPal business this year.
EBay made the announcement in its fourth quarter earnings report, which had topped expectations on Wall Street.
It said in a statement it wanted to refocus the businesses and ensure it was "set-up to compete and win".
The job cuts will range across its eBay Marketplaces, PayPal, and eBay Enterprise units.
Business shake up
The tech giant also said it has made an agreement with activist investor, Carl Icahn, to give investors a greater say in its PayPal business once it is spun off in the second half of this year.
The billionaire investor had been trying to gather support for the proposed split before the firm's annual shareholder meeting in May last year.
EBay also announced that it was considering a sale or public offering of its enterprise unit.
Amid the business shake up, the firm forecast earnings between 68 cents and 71 cents a share in the first quarter, while revenue was expected to hit $4.35bn (£2.87bn) to $4.45bn. Both forecasts fell short of market expectations.
Its profit in the fourth quarter rose to $936m on $4.9bn in revenue.
But, the company's New York listed shares rose 2.6% in after-hours trade.