Microsoft profits fall on reorganisation charge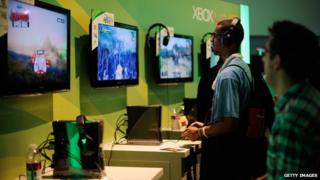 Microsoft profits fell more than 10% in the three months to the end of December, from a year earlier.
The software giant reported a net income of $5.86bn, down 10.6% on the same quarter in 2013.
The results included a $243m charge for reorganising the firm partly due to purchase of Nokia's phone business, which it bought in September 2013.
At $26.5bn, Microsoft sales for the quarter were better than financial analysts had expected.
Microsoft was helped by strong sales of its Xbox games console over the holiday season.
The company sold 6.6 million consoles during the quarter.
Microsoft is hoping the latest version of its Windows computer operating software will boost its software division.
Revenue from the licensing of Windows fell 13% in the quarter compared to the previous year.
"We are taking bold steps forward across our business, and specifically with Windows 10, to deliver new experiences, new categories and new opportunities to our customers," chief executive Satya Nadella said.
Windows 10 will work on smartphones, tablet computers and desktop machines.