Personal insolvencies fall to lowest level for 10 years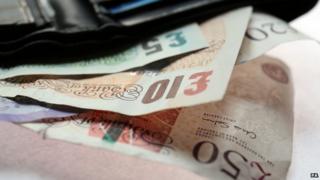 The number of people being declared insolvent in England and Wales has fallen to its lowest level since 2005.
Last year, 99,200 people were declared insolvent, either through bankruptcies, debt relief orders or individual voluntary arrangements.
That was a 2% fall from 2013 and the fourth annual drop in a row.
Meanwhile the number of companies going into administration fell to its lowest figure since 2004, at just 1,790.
That was a 24% fall from 2013.
The number of companies going into receivership, the other main form of corporate insolvency, dropped by 21% last year to 724, the smallest number since 2007.
The falling figures for both people and companies reflect the improved state of the economy, with fewer firms going under and fewer individuals seeking insolvency to resolve insurmountable debts.
The Insolvency Service, which publishes the figures, said: "In total, individual insolvencies have generally been on a decreasing trend since 2010."
Matthew Chadwick, at accountants BDO, said the drop in personal insolvencies was no surprise.
"Individuals and households are benefitting from increasing competition for mortgages, a rebounding jobs market, a nascent supermarket price war, falling petrol prices and energy tariffs and stalling consumer inflation," he said.
"However as the economy grows, creditors may be emboldened to collect old debts, and some consumers will once again overreach themselves."
Mark Sands, personal insolvency partner at accountants Baker Tilly, added: "In a sense, conditions for those with problem debts couldn't be better.
"Interest rates are at historic lows, we know that they're going to stay at that level for longer than we originally thought, and creditors are increasingly willing to engage with debtors to agree informal repayment plans over formal insolvency procedures."
But Joanna Elson, chief executive of the Money Advice Trust, said many people were still suffering financial strain.
"While it is really welcome to see insolvencies reach their lowest level in nearly a decade, on the debt advice front line we know that more and more people are falling into difficulty with smaller debts from everyday household bills," she said.