Xiaomi to open online US store but not sell smartphones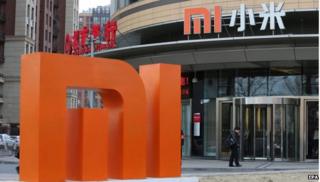 Chinese smartphone maker Xiaomi has announced that it will open an online store for US customers.
However, the company said it will not sell its popular smartphones and will instead offer lesser-known products such as headphones.
Xiaomi cited logistical issues like hardware certification as a reason why it wasn't yet ready to bring handsets to the US.
It said it hoped to instead build brand awareness with the Mi.com store.
Xiaomi has enjoyed a meteoric rise in China, where it has been hailed as the country's Apple for its popular smartphones which it sells at a fraction of the cost of an iPhone.
It's the world's most valuable privately held company, and its third biggest smartphone maker, selling 61 million handsets last year.