Chinese sportswear brand Naibu loses contact with executives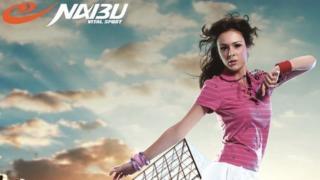 The UK-based directors of the Chinese sportswear brand Naibu have lost all contact with the company's chairman and executive director.
Naibu chairman, Lin Huoyan, and executive director, Lin Congdeng, have not responded to requests for financial information.
The company is therefore unable to update shareholders, said Naibu in a statement.
KPMG has now been appointed to prepare a report on the company's finances.
Naibu was admitted to London's AIM market three years ago at a price of 124p per share. Its shares were suspended in January after the price fell to 11.5p.
Naibu reported a slowdown in its sales in November last year and said that it would discount its products. It expected "a significant reduction in margin" in the final quarter of 2014 and three months of 2015 as a result.
In addition to ailing sales figures, the company has grappled with operational and cost issues. It decided to abandon its new factory in Quangang last year citing increasing labour costs.
The sportswear brand had hoped to turn the company around through new product designs and increasing its marketing budget for the first half of the year.