Aviva Investors pays nearly £150m over control failures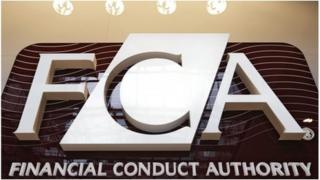 Aviva Investors has paid out nearly £150m in fines and compensation for systems failures that prevented it managing conflicts of interest fairly.
The figure included a £17.6m fine from the Financial Conduct Authority (FCA) which was discounted by 30% by the FCA because Aviva co-operated with it in an "exceptionally" open manner.
The other £132m was to ensure investors were not left out of pocket.
The FCA said the fine covered failings spanning eight years to June 2013.
Aviva Investors is owned by insurance giant Aviva and manages funds valued at £240bn.
A range of funds that paid different levels of performance fees to traders were run from the same desk.
This, according to the FCA, could encourage dealers to pay less attention to funds that would attract smaller rewards: "This type of incentive structure created conflicts of interest, as these traders had an incentive to favour one fund over another."
Euan Munro, chief executive of Aviva Investors, said it cooperated fully with the FCA over the breaches: "We fully accept the conclusions of this investigation.
"We have fixed the issues, improved our systems and controls and ensured no customers have been disadvantaged."
The FCA praised Aviva for working with it in an "exceptionally open and co-operative manner".