'Duped' energy comparison site customers should get money back, MPs say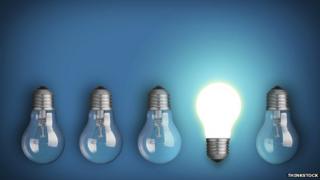 Energy price comparison sites should compensate customers who were not given the cheapest deals, MPs have said.
Sites have previously been criticised for not showing the cheapest tariffs, or details of commission they earn.
Now, the Commons Energy and Climate Change Committee says "duped" customers should get some money back.
Mark Todd, of energy switching company Energy Helpline, claimed that forcing comparison sites to show all tariffs could "unravel" the industry.
Last year, the websites were accused of using a mechanism that asked consumers if they wanted to switch gas and electricity suppliers immediately.
By clicking "yes" to that question, all the deals that did not earn the company a commission were filtered out.
Only if a consumer clicked "no" were they shown other deals, which could be cheaper.
Rates of commission earned by the different websites from suppliers varied from £22 to £30 for a single switch, or £44 to £60 for a "dual fuel" if a customer switched both gas and electricity supplier, the report said.
Tim Yeo, the committee's chairman, said it was "perfectly proper" that sites earned a commission, but they must be open and honest about their practices.
"Some energy price comparison sites have been behaving more like backstreet market traders than the trustworthy consumer champions they make themselves out to be in adverts on TV.
"Some comparison sites have used misleading language to dupe consumers into opting for default options that only display commission-earning deals.
"And others have previously gone so far as to conceal deals that do not earn them commission behind multiple drop-down web options."
By the end of March, websites signed up to its consumer confidence code will have to show all the tariffs on offer, unless customers choose to see a more limited range.
Mr Todd, co-founder of Energy Helpline, which powers Compare the Market and Go Compare, said his sites now show all available tariffs by default - but claimed forcing all sites to do so could have repercussions.
"If everyone is forced to do that, it could undermine the whole market. It could become so great, that the whole thing could unravel," he said.
"If everyone is forced to show everything, what is the benefit of a supplier paying a commission to a price comparison?"
He also claimed energy comparison sites gave "much better coverage in price comparison" than other sectors, such as flight or hotel booking sites.
"Don't believe it's everything, unless it says it's everything. Because most comparison sites don't show you things they don't earn a commission on," he said.
Confidence code
The committee is calling on energy regulator Ofgem to consider requiring price comparison sites and other third parties to disclose the amount of commission they get for each customer switch made, at the point of sale.
The regulator also forwarded the issue to the Competition and Markets Authority (CMA) which is now considering the role of price comparison sites as part of its wider review of the energy market.
In a statement, the comparison site uSwitch said that it had helped households save £112m on energy bills last year but it said that it had made compensation payments to some customers.
Steve Weller, uSwitch chief executive, said: "What is important now is that all switching services - be they price comparison sites, collective switching schemes or offline switching services - are required to meet the same high standards."
A Department of Energy and Climate Change spokesman said: "Millions of pounds have been saved by using price comparison sites to switch - by shopping around people can make sure they find the best energy deal available.
"Consumer trust and confidence in price comparison sites is important and, with Ofgem's strengthened confidence code, people will be able to have greater confidence than ever before that, by switching, they'll save."