Workers 'worry over lack of pension'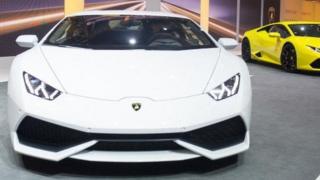 Workers will display a "measured response" to pension reforms while worrying they have not set aside enough for retirement, a survey suggests.
Fewer than a third of employees surveyed by an HR trade body expect to change their pension plans as a result of new rules starting in April.
In effect, the overhaul cancels any requirement for new retirees to buy an annuity. They can take these savings as cash when they retire instead.
Existing pensioners are unaffected.
'Shortfall'
A survey of more than 2,000 workers found that, among those asked, the typical contribution made into a defined contribution workplace pension was 5% of salary.
Most employees said that they felt this was insufficient, wanting to put aside 9% of salary. Some 22% of those asked were unaware how much they contributed.
The figures come in a report on employee attitudes to pay and pensions by the Chartered Institute of Personnel and Development (CIPD).
Following the government's pension changes, some 13% of those asked said they would increase their pension savings. Another 29% said they wanted to save more for their pension, but could not afford to do so.
Malcolm McLean, a senior consultant from actuaries Barnett Waddingham, said that workers should consider putting a proportion of their salary into a pension that matched half of their age when they started saving.
For example, he said a 20-year-old starting to save for a pension should consider putting aside 10% of their salary, while a worker starting to save at the age of 30 should think about putting 15% into their pension pot. This would tend to raise enough for an annual retirement income of about half their final salary, he said.