Ericsson to lose 2,200 Swedish jobs to cut costs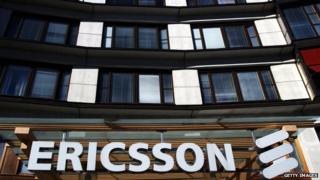 Stockholm-based mobile phone company Ericsson has announced that it will get rid of 2,200 jobs in Sweden as part of a cost-cutting programme.
The cuts will mainly occur in research and development (R&D) and supply positions.
The company said in November last year that it aimed to cut annual costs by around 9bn Swedish crowns (£0.7bn) by 2017.
Ericsson spent 16% of its revenue on R&D last year.
Chief financial officer Jan Frykhammar said past increases in R&D spending had aimed to reduce the number of hardware platforms and versions of software.
At the end of 2014, Ericsson employed 118,000 people, including 17,580 in Sweden.
The firm employs around 25,700 people in R&D globally.
The company said in a statement that as well as R&D and supply there would also be cuts in "sales, general and administration".
Close to half of the jobs will go in Stockholm and operations will be shut in Katrineholm, the company said.
Only India had more Ericsson employees than Sweden, at close to 20,000.