AT&T loses $40m due to legal error in patent ruling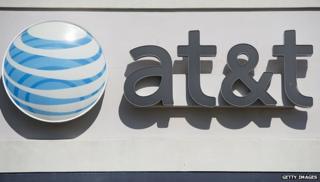 US technology giant AT&T has lost $40m (£27m) after its lawyers did not read key documents in time and subsequently failed to submit an appeal in a patent case.
An appeals court ruled the firm missed a 30-day window to appeal against a judgment in which AT&T was found guilty of infringing on a patent for tracking technology owned by Two-Way Media.
AT&T said it was "excusable neglect".
But the court said 18 staff could have seen the document yet did not.
The US Court of Appeals for the Federal Circuit sided with the initial Texas district judge, Orlando Garcia, who denied AT&T the ability to appeal against his ruling after AT&T's lawyers discovered the filing three weeks late.
The lawyers said they had not received notice of the appeal window due to a lack of email notification, although the document indicating the appeal had been posted on government websites.
Judge Garcia said it was "troublesome" that none of AT&T 18 lawyers and assistants who received the electronic notices "bothered to read the orders issued by the court".