Hong Kong shares jump on mutual fund scheme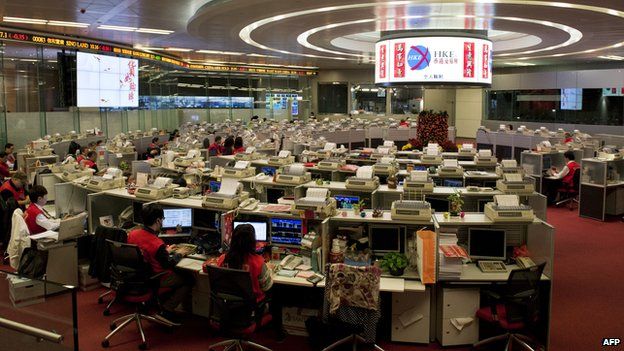 Shares in Hong Kong saw strong gains after investors were encouraged by a new cross-border investment scheme announced over the weekend.
The latest move - called mutual fund recognition - would allow funds domiciled in Hong Kong and China to be sold in each other's market from July.
It could result in a fresh flood of mainland capital to Hong Kong's market.
The Hang Seng ended up 0.9% at 28,249.86 after being closed for a holiday on Monday.
The Shanghai Composite continued to head higher, rising 2% to 4,910.90.
In Japan, the Nikkei 225 closed up 0.1% at 20,437.48 as the index chalked up an eight-day winning streak.
Australia's S&P/ASX 200 ended up 0.9% at 5,773.4.
Shares of Fortescue Metals rose as much as 15% after reports that Chinese companies were seeking permission to buy a stake in the miner. The shares eventually closed up 10.6%.
The market in South Korea closed lower despite data showing that consumer sentiment rose for a second consecutive month in May, hitting its highest level in seven months.
The composite consumer sentiment index rose to 105 in May from 104 in April, the Bank of Korea said.
The benchmark Kospi closed 0.1% lower at 2,143.50.