Chinese shares surge after week-long holiday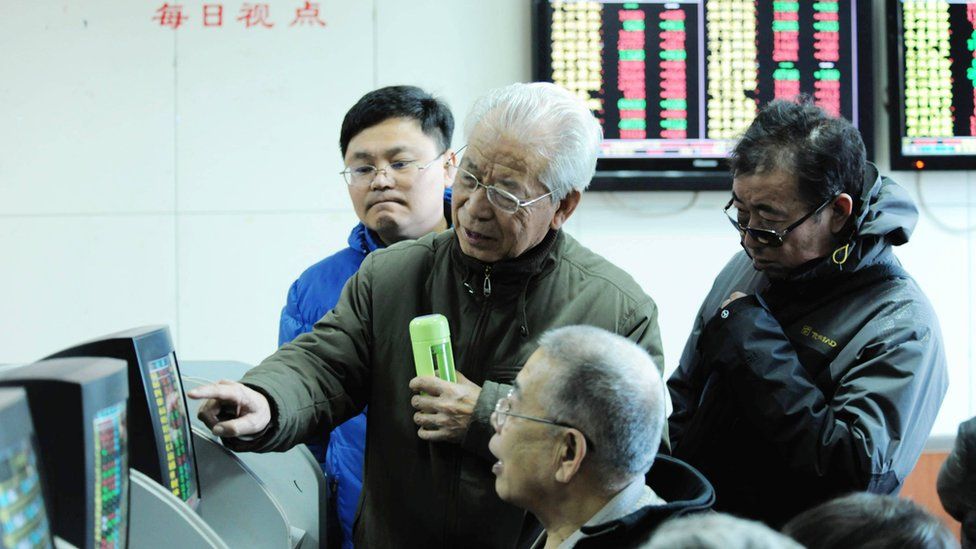 Mainland Chinese shares rallied to close 3% higher after reopening from a week-long public holiday.
The benchmark Shanghai Composite ended at 3,144.23 after recording its biggest rise in two trading weeks.
Analysts said the index was catching up with the rally in global markets as the prospect of an interest rate increase in the US this year has dimmed.
However, the rebound may be short-lived with economic data and third-quarter company earnings on the way.
September's economic data and third-quarter growth figures, due in the next two weeks, are expected to show more signs of a slowdown in China's economy.
Hong Kong's Hang Seng index closed down 0.7% at 22,354.91 as investors took profits following an 8% rally over the past week.
Shares in Japan closed lower after figures showed that Japanese firms cut their spending on machinery in August.
Core machinery orders, a leading indicator of capital expenditure, fell by 5.7% in August, compared with expectations for a rise of 3.2%.
Japan's Nikkei 225 index closed down 1% at 18,141.17.
Global investors were also absorbing a warning from the IMF, which said on Wednesday that "global financial stability is not yet assured".
In Australia, the S&P/ASX 200 closed up 0.2% at 5,210.40. Energy-related shares made gains, with stocks in mining giant BHP closing up 3% following a rebound in the firm's London-listed shares.
South Korea's Kospi index closed up 0.7% at 2,019.53.