Dutch government to appeal Starbucks tax ruling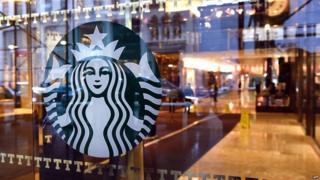 The Dutch finance ministry says it will fight a ruling ordering it to recover as much as €30m (£21.2m) in tax from Starbucks.
European competition commissioner Margrethe Vestager ordered the country to recover €20m-€30m in back taxes from the coffee chain, accusing it of benefiting from an illegal tax deal.
Starbucks has already said it would appeal against the EU's decision.
The finance ministry said it supports the fight against tax avoidance.
However, it "greatly values its practice of offering certainty in advance," by providing so-called tax rulings to multinational corporations, it said in a statement.
The Netherlands is under pressure to reform its tax system, which has attracted international firms with tax rates of less than 10% in some instances.
The European Commission said the tax deal with Starbucks is a form of state aid. But the ministry disagrees.
"The government is of the opinion that the Commission does not convincingly demonstrate that the tax authority deviated from the statutory provisions. It follows that there is no state aid involved," the ministry said.
The Dutch government said it will appeal the ruling in order to get certainty on the case law. That case law is the basis for thousands of tax rulings it has already made.