Brazil dam collapse death toll rises to 17, BHP says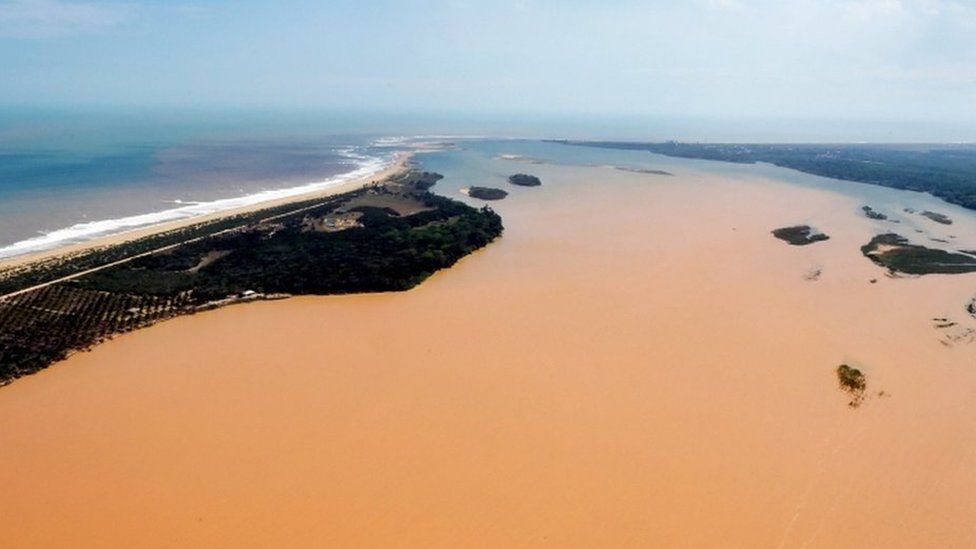 The number of confirmed deaths from the collapse of a dam in Brazil has risen to 17, according to an update from mining giant BHP Billiton.
Two people working on the dam, which held back waste water from iron ore mining, are unaccounted for, BHP said.
BHP owns the dam with Brazil's Vale via a joint-venture, Samarco. A court has frozen their assets in the country.
The firms have appointed a New York law firm to investigate the cause of the dam rupture, BHP's statement said.
A federal court has ruled that the potential damages from the disaster could be about 20.2bn reais ($5.2bn; £3.4bn). The companies' assets were frozen amid concerns that Samarco does not have enough resources to cover the cost of damages and compensation.
BHP's statement said the court had ordered Samarco to put 2bn reais into a court-managed bank account within 30 days. A daily fine of 1.5m reais applies for non-compliance with this deadline.
On 28 November, the Brazilian government filed a lawsuit against Samarco for the environmental damage caused by the accident.
Environment Minister Izabella Teixeira said the accident in the south-eastern state of Minas Gerais had "a huge impact from an environmental point of view".
The village of Bento Rodrigues was totally destroyed and the mud generated by the 5 November dam collapse polluted drinking water over a vast area.
The money will be used to compensate the victims and help repair the environment.
"It is not a natural disaster, it is a disaster prompted by economic activity, but of a magnitude equivalent to those disasters created by forces of nature," said Ms Teixeira when the lawsuit was filed.