Australian stocks in strongest rally since January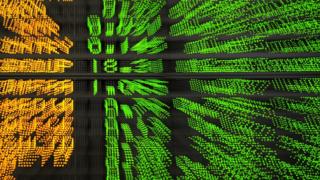 Australian markets have closed off the week in a shortened trading day on Christmas Eve, with some holiday cheer.
The benchmark S&P ASX 200 got a lift from a commodities-led rally in US stocks overnight. The ASX 200 closed up 1.3% to 5,207 points.
It is the seventh straight day of gains for the Australian market, and the longest winning streak since January.
Shares of major oil and gas producer BHP nudged up by more than 5% in Thursday trade.
Hong Kong joined Australia in a shortened trading session. The Hang Seng index closed at midday, higher by 0.4% to 22,138. It was the fourth straight session of gains for Hong Kong stocks.
China misses rally
But on the mainland, Australia's largest trading partner - China is missed out on the rally. The benchmark Shanghai Composite index lost 0.7% to 3,612.49 points.
In South Korea the benchmark Kospi closed out Thursday's session marginally up by 0.2% holding steady at 2,003 points.
But shares of Hyundai Motor outperformed the main index, revving higher by 0.6%. Investors were riding on hopes that the car maker's union will be able to reach a deal with management over wages.
Union members will reportedly cast their vote on Monday, on a 4% rise in pay. Workers have gone on partial strike since the middle of December.
Takata shares lower
Meanwhile in Japan the Nikkei 225 index failed to hold on to early gains and closed lower, due to profit taking. The index finished down by 0.5% to 18,789 after opening above 19,000 points.
Shares of airbag manufacturer Takata closed lower by 4.8%.
The auto safety agency in America - The US National Highway Traffic Safety Administration - said that there has been an eighth fatality in the US, linked to a faulty Takata airbag inflator in a Honda vehicle.
That would bring the death tally to nine worldwide, and it's the first reported death since April.
The Bank of Japan has released the minutes from its November meeting on monetary policy. The minutes showed that policymakers at the central bank are confident the Japanese economy has continued to "recover moderately, although exports and production have been affected by the slowdown in emerging economies".
Also in Japan, the cabinet of Prime Minister Shinzo Abe has approved a record fiscal 2016 budget, which counts on higher tax revenue to help Mr Abe achieve his aim of reviving the economy.
Starting 1 April next year, the total spending will be at 96.72 trillion Japanese yen ($800bn; £539bn). Defence spending will also hit a record at 5.05 trillion yen and that is an increase for the fourth straight year.
Elsewhere in Asia, financial markets in Manila, Jakarta and Kuala Lumpur in Malaysia are closed on Thursday for public holidays.