Greggs sales growth hit by 'softer' conditions on the High Street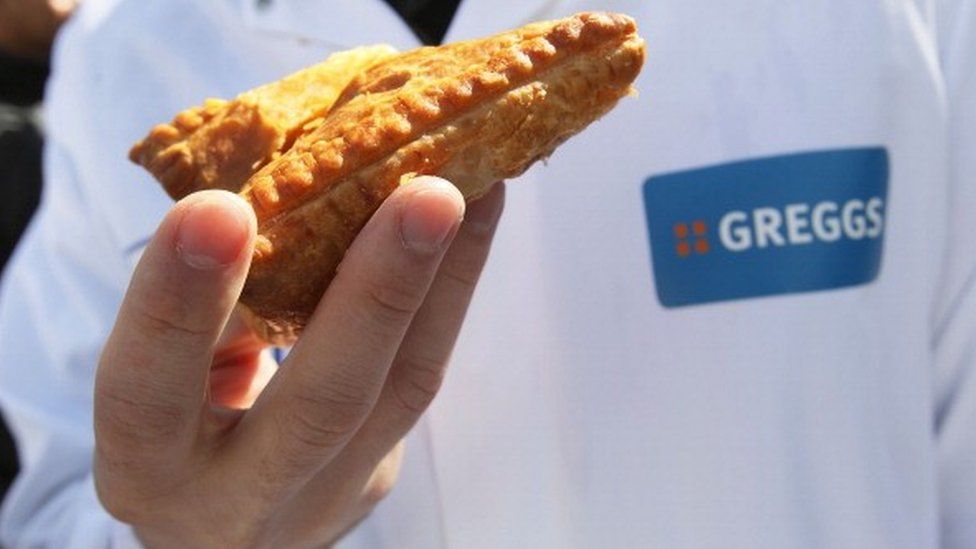 Bakery chain Greggs has seen sales growth slow at the beginning of 2016 after weaker High Street conditions in March.
In a trading update, the company said like-for-like sales rose 3.7% in the first 18 weeks of 2016, compared with a 6% increase this time last year.
Greggs said conditions on the High Street were "softer" in March, but that they had recovered in recent weeks.
However, shares rose as analysts described the performance as "robust".
Greggs said it had made a good start to the year, with an improved product range - such as hot sandwiches, an extended breakfast menu and flat white coffees - helping to increase sales.
"As has been widely reported, conditions on the High Street were softer in March before recovering in recent weeks; these conditions were reflected in our own performance," the company said.
In a move designed to appeal to more health-conscious customers, Greggs also said it had broadened its range of fresh fruit and salads, with new offerings including teriyaki chicken noodle and falafel and houmous.
Clive Black, analyst at Shore Capital, said: "We deem such a trading performance to be very robust indeed against what has been a demonstrably challenging backdrop for the majority operating on the UK high street, tough conditions that have also embraced the likes of Next."
Shares rose 3.9% to £11.10p in afternoon trading, but were down 15% since the start of the year.
In the year to date, Greggs opened 43 new shops, including 23 franchised outlets.
In March, the company said it would close bakeries in Twickenham, Edinburgh and Sleaford.
The smallest site, at Sleaford, was being shut down now, with the Twickenham bakery ending operations in the last three months of 2016, followed by Edinburgh in Spring next year.
A consultation with 355 staff affected by the closures was underway and Greggs said it would invest in its nine remaining bakeries.