FTSE 100 recovers ground on Thursday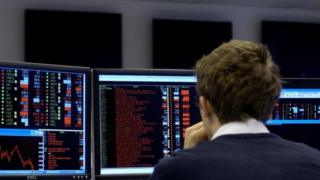 (Close): The FTSE 100 recovered ground on Thursday to end the session just slightly lower.
The FTSE 100 closed down 16 points, or 0.27%, at 5,950.48.
Sterling extended its losses against the dollar, falling 0.93% against the dollar to $1.4073 but ticked higher against the euro to €1.2627.
Earlier, the Bank of England issued another warning about the risks posed by a vote to leave Europe at midday, saying sterling would fall further.
Sentiment was not helped by the US Federal Reserve, which last night said it would keep interest rates on hold as growth prospects remain uncertain.
It also pointed to the possibility of Brexit as a factor that was holding it off from taking action on rates.