Uniqlo owner suspends Bangladesh travel after terror attacks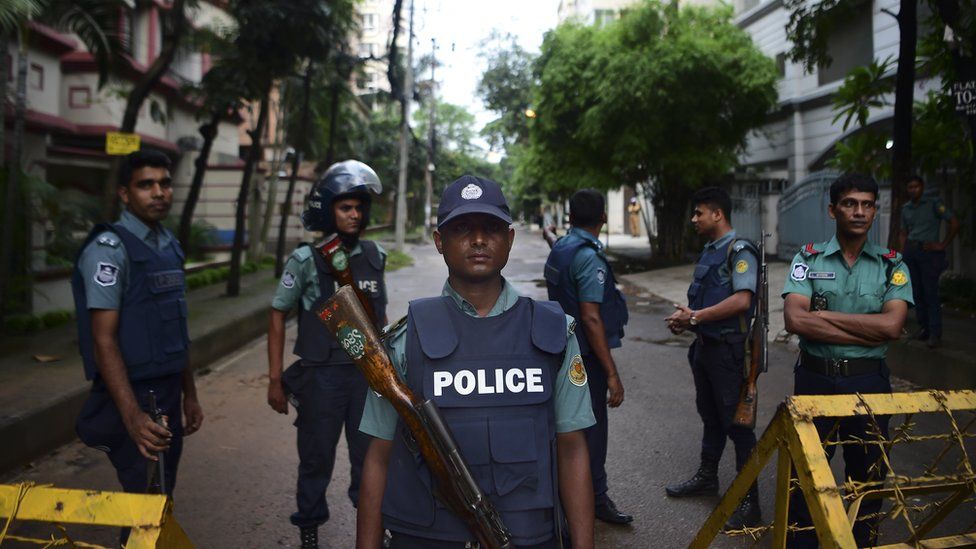 Fast Retailing, the owner of Japan's clothing brand Uniqlo, has halted non-essential travel to Bangladesh after the country's worst terror attack.
Twenty people, including seven Japanese, were killed after Islamist militants stormed a popular cafe in its capital Dhaka last Friday.
Toshiba, Mitsubishi Motors and several other Japanese firms have reportedly advised their workers to avoid travelling there this month as well.
Some 240 Japanese firms operate there.
Uniqlo has also told its 10 staff in Bangladesh to stay at home. The firm had already put travel restrictions in place last year following attacks on foreigners.
Bangladesh is a major production centre for retailers such as Uniqlo, and analysts warn that its garment industry could face further fallout.
The South Asian country is the second-biggest supplier of clothes behind China, according to the Reuters news agency.
Bangladesh's garment industry is worth about $26bn (£19.6bn). It accounts for about 80% of the country's exports and millions of jobs.
Retailers that have factories in the country include Marks and Spencer, H&M and Gap.