Tax awareness needed as deadline looms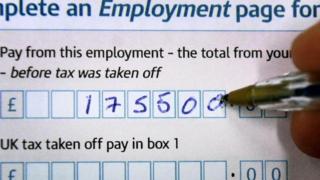 People wishing to file their tax return on paper face a looming deadline, but flexible workers in the self-assessment process need to be aware of the rules.
About one in 10 people in the system files tax returns on paper.
The deadline for doing so is 31 October. Online filing has a deadline of the end of January 2017.
The self-employed and those with more than one source of income must file. Accountants say changing work methods mean more people may be in the system.
A rising number of entrepreneurs and self-employed freelancers found in the more flexible "gig" economy will have to grapple with the tax return system.
Lucy Brennan, partner at accountancy firm Saffery Champness, said: "For people who are unsure about the process, or are submitting for the first time, it is crucial that the information is filed promptly and accurately - even if it seems that no tax is due to be paid.
"It is imperative that, if you are still completing a paper tax return, vigilance and accuracy is maintained as fines may be handed out to those who file their return late."
About 10 million people are in the self-assessment system, and returns up to three months late will incur a fine of at least £100.
The vast majority file electronically and so face a later deadline, but Chas Roy-Chowdhury, head of taxation at accountancy body the ACCA, said that they should already be alert to changes in the system.
"The paper deadline is particularly important this year for those using older computers and browsers, as HMRC systems will now only allow filing of online returns through more recent technology," he said.
"While the move to more secure browsers is a sensible one, it may come as an unwelcome shock to those who might be faced with upgrading technology that they don't really understand or feel comfortable if they miss the paper deadline."
Anyone using an older browser, such as Internet Explorer 8, will need to update it or use a different browser in order to file their returns online by the end of January.