London shares rise to record high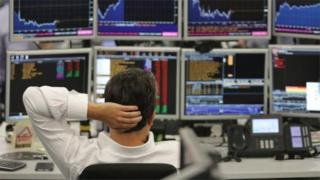 A strong performance from precious metals companies helped London's FTSE 100 index to its second closing high this week.
The FTSE was up 14.18 points at 7,120.26.
A weaker performance on Wall Street overnight had earlier held back investors.
Randgold and Fresnillo were again both in the top five gainers, adding almost 5% to Wednesday's 5% rise. Barclays and Ashtead Group were top five fallers.
On the currency markets, the pound was flat against the dollar at $1.2232 but fell 0.7% against the euro to €1.166.