Pound-dollar tourist rate lowest since 1986, Travelex says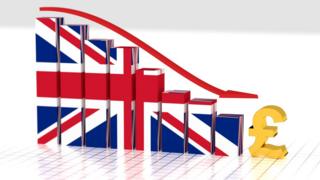 UK travellers buying US dollars for holiday money are getting the lowest rates for nearly 31 years, according to the exchange firm, Travelex.
On Monday, most travel money firms were offering $1.17 for every pound, the lowest rate since 1986.
The slide in sterling means holidays overseas will be more expensive for UK travellers.
Travelex's tourist rate is down 19% from its strongest level against the dollar over the past year.
It stood at just under $1.44 shortly before the UK's European Union referendum in June.
The fall against the euro has been less dramatic. The pound now stands at a little over 1.10 euros, the lowest since 9 November.
Sterling dropped sharply in Asian trade on Monday, before recovering some ground, following reports that Theresa May will signal that the UK is planning a "hard" exit from the European Union when she gives a speech on Tuesday.