Sterling recovers after hung parliament prediction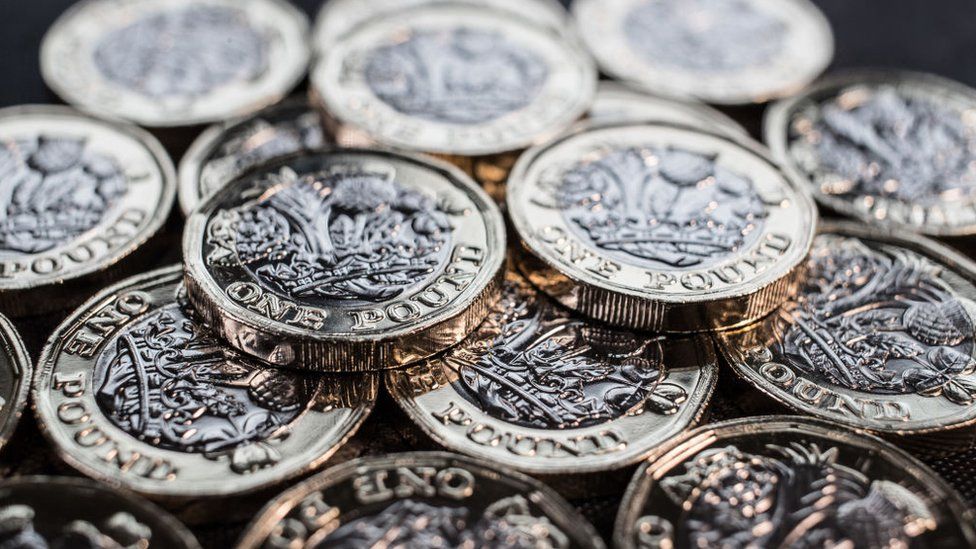 Sterling has recovered after being hit by a projection suggesting the Conservatives could fail to win a majority in the general election.
Previous opinion polls suggested Prime Minister Theresa May's party would increase its majority of 17 seats.
But the projection, published in The Times and based on YouGov research, suggests a possible hung parliament.
After falling 0.5% to a six-week low of $1.2770, sterling has regained ground to be slightly higher at $1.2866.
However, the currency is 0.36% lower against the euro at 1.1452 euros.
The pound has been volatile since the UK voted to leave the European Union last year.
On the day of the referendum - 23 June - sterling hit $1.4883 but then plunged below the $1.35 mark as the result became clear.
The pound fell further in October, hit a low of $1.2047 in January this year and has struggled to stay above the $1.30 level ever since.
The YouGov data suggested that the Tories could lose up to 20 of the 330 seats they held in the last parliament, with Labour gaining nearly 30 seats.
The Conservatives would still be the biggest party, but would not have an overall majority.
George Saravelos at Deutsche Bank said: "If [Theresa] May is unable to deliver a substantially increased majority, her flexibility to negotiate will not have improved."
Kathleen Brooks at City Index questioned the accuracy of the YouGov findings.
"This was not a poll, rather it is the outcome of a model that has used untested methodology to come up with this hung parliament conclusion," she said. "Other polls are predicting a completely different outcome, so we would use this information with a pinch of salt."
However, Neil Wilson at ETX Capital commented: "This is new territory - markets have been incredibly complacent until now and we might start to see investors price in a Labour win a lot more."
The model is based on 50,000 interviews over a week, with voters from a panel brought together by YouGov.
It was developed by its data science team and London School of Economics professor Ben Lauderdale to estimate the result in individual constituencies.
YouGov's chief executive, Stephan Shakespeare, said the model had been tested during the EU referendum campaign, when it consistently put the winning Leave side ahead.
But he added: "It would take only a slight fall in Labour's share and a slight increase in the Conservatives' to result in Mrs May returning to No 10 with a healthy majority."