The Taylor review: At-a-glance guide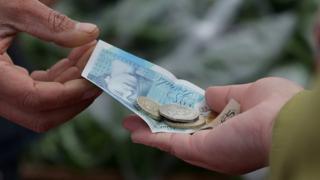 The government has published a review into working practices in the modern economy. The review, led by Matthew Taylor, chief executive of the Royal Society of the Arts, has made seven key recommendations. They are:
Good work for all
The review suggests a national strategy to provide good work for all "for which government needs to be held accountable"
It takes the following into consideration when it talks about "good work": wages, employment quality, education and training, working conditions, work life balance and consultative participation and collective representation
Everyone should enjoy a "baseline" of protection and be given routes to enable progression at work.
Dependent contractors
It suggests people who work for platform-based companies, such as Deliveroo and Uber, be classed as dependent contractors
Individuals who prefer flexible working should be allowed to continue but they should be granted fairness at work
There should be a clear distinction made between dependent contractors and those who are legitimately self-employed.
National Living Wage
The National Living Wage is "a powerful tool" to raise the financial base line of low paid workers
Strategies must be put in place, particularly for low paid sectors, to make sure workers do not get stuck on this rate of pay
Individuals must feel that they can make progress.
Cost of employment
The government should avoid further increasing the "employment wedge", which is the non-wage costs of employing a person. The review highlights the apprenticeship levy as an expense companies have raised as an issue
The government must provide additional protections for dependent contractors.
Good corporate governance
The government does not need national regulation to provide good work
It says companies must practise responsible corporate governance, good management and strong employment relations within the organisation.
Developing skills
Everyone should feel they have realistically attainable ways to strengthen their future prospects at work
Individuals should also be able to develop their skills through "formal and informal learning" as well as "on the job and off the job activities."
A healthy workplace
The UK needs to develop a more proactive approach to workplace health which will benefit companies, workers and the wider public interest.