Southern to spend £13.4m to improve rail service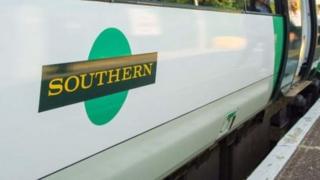 The owners of Southern rail have agreed to pay £13.4m on "customer improvements" following widespread delays and cancellations to services.
The agreement with the Department for Transport (DfT) comes after the service has experienced waves of industrial action since April 2016.
Part of the money will be spent on 50 new on-board train supervisors.
The Southern service is run by Govia Thameslink Railway, a joint venture between Go-Ahead and France's Keolis,
GTR is also expected to submit a plan to the Department of Transport (DfT) on how it will improve services for passengers.
But the RMT union said: "This latest whitewash of the Southern Rail shambles by the government is hardly a surprise when they've been up to their necks in this fiasco right from day one."
The DfT has said the money will also be spent on a fund for the DfT to allocate to projects and improvements "that will directly benefit passengers".
The remainder of the money will be used to "target performance improvements".