Malaysia to name firms lacking board diversity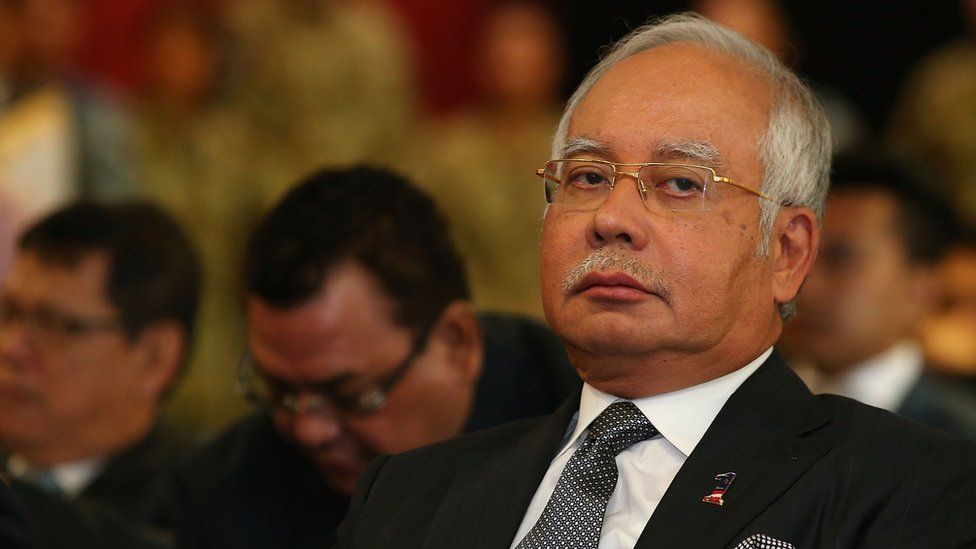 Malaysia plans to publish the names of companies with no women on their boards next year, and those firms risk losing government contracts.
The warning was issued by Prime Minister Najib Razak in a speech about women and the economy.
The comments come as Mr Najib seeks to boost credibility with voters in the wake of a corruption scandal.
Asia trails Europe and the US in boardroom diversity and has few policies to achieve more balance.
Mr Najib, praising the role of women in the economy, said 35% of top management posts in the public sector were held by females.
In Malaysia women make up 14% of board members, according to a survey by Deloitte tracking gender diversity on boards in 44 countries.
While low in global terms, that still tops the list in Asia.
In Japan, only 4% of board members are women, in South Korea 2.5%.
Analysis: Karishma Vaswani, Asia business correspondent
Demanding more female representation on boards is always a good thing, especially in countries like Malaysia which have a lot of work to do.
While better than Singapore, Malaysia is still behind its own stated goals in 2011 to have 30% female representation on its boards.
If the prime minister is really serious about female representation, then one would think starting with his own cabinet might be a good idea. There are only three female ministers in his entire team, making up just under 10% of his cabinet.
So it would be wise to be circumspect about his motivations. This announcement comes after all, during what could be an election year, and one that even though his party is almost certainly going to win, he needs to boost his credibility in the eyes of voters.
His reputation has taken a hit. Mr Razak has been tainted by the corruption scandal of 1MDB, a Malaysian state investment fund that the US Department of Justice alleges has had billions of dollars stolen from it.
Men outweigh women on corporate boards around the world. Countries have taken different approaches, such as quotas and targets, to increase the levels of women in leadership.
Deloitte's survey found Norway led the way, with nearly 42% of board seats held by women in 2016.
Other Scandinavian countries also featured high up on the list, with Sweden, Finland and Denmark in the top 10.
In the UK just over 20% of directorships are held by women, and 14% in the United States.