Dalian Wanda files lawsuits over Wang Jianlin 'rumours'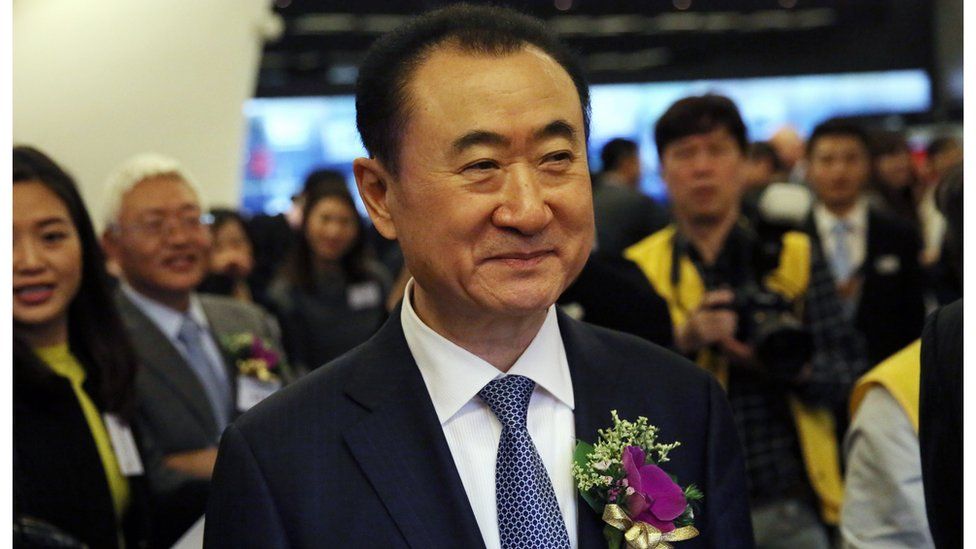 China's Dalian Wanda Group has filed lawsuits accusing various parties of spreading "malicious" rumours about its billionaire chairman Wang Jianlin.
Reports surfaced last month that Mr Wang had been detained by authorities and blocked from leaving the country.
The suits target a number of social media accounts over the rumours, the firm said in a statement on Wednesday.
The move highlights increased sensitivity in China over scrutiny of its corporate bosses.
Dalian Wanda said it had filed lawsuits against the holders of at least 10 microblog accounts, some operated by online media outlets, on Chinese social media platforms Weibo and WeChat.
The firm is requesting that each of these accounts issue a public apology and pay compensation.
"Wanda will also press criminal charges against those whose behaviour constituted a crime by spreading the rumours," the statement said.
It's also considering filing a lawsuit against Chinese news site Boxun in the US "to pursue legal charges against the overseas rumormongers," it said.
Some media outlets had reported, without citing sources, that Mr Wang had been stopped from leaving China's Tianjin airport while with his family and detained by police for a few hours.
The firm said at the time the reports, which sent shares tumbling, were groundless and that it planned to take legal action.
Company bosses have come under scrutiny in recent months, amid a crackdown on big-spending conglomerates that has seen some top executives detained or called in for questioning.
Wanda, which has spent billions of dollars on global entertainment and sports firms, is one of a number of companies to have attracted the attention of Chinese regulators concerned about capital outflows and risky overseas deals.