PR firm Bell Pottinger 'nearing collapse'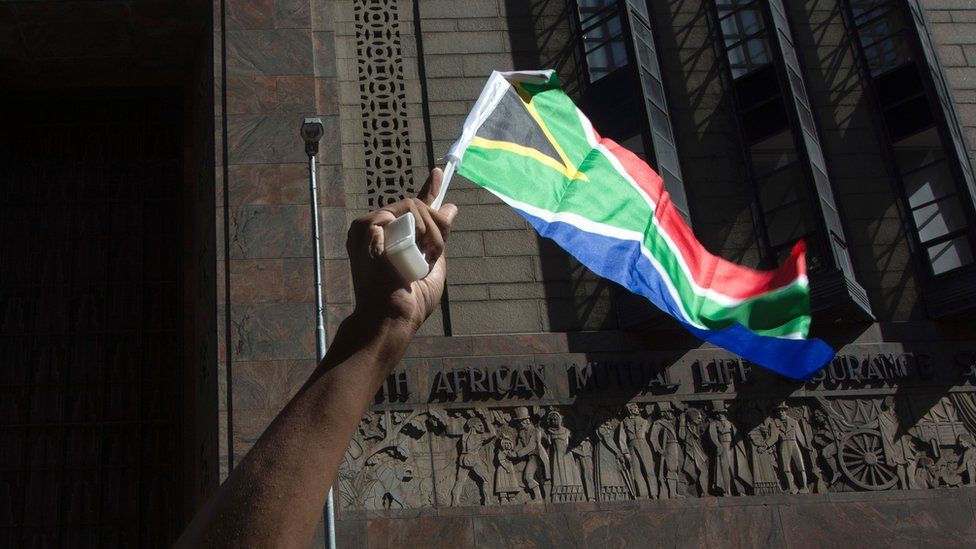 Bell Pottinger's Asian unit has said it will separate from its British parent, amid reports the public relations firm is nearing collapse.
Bell Pottinger's UK business is expected to go into administration as early as next week, the firm said.
The Asian business will begin trading under a new name "in the coming days".
The company's Asian business is seeking to distance itself from the scandal.
"The Asia business is entirely ringfenced and solvent," Asia Chief Executive Ang Shih Huei said in a statement sent to clients on Friday seen by the BBC. "Our teams are intact, we continue to serve our clients and it is entirely business as usual."
Bell Pottinger Asia said it would soon re-launch with a new ownership structure and operate under the name Klareco Communications.
Late on Thursday an announcement was made to UK staff saying the firm could go into administration next week, according to the Financial Times and other media outlets.
The meeting was attended by a representative of accountants BDO, hired to advise on a potential sale, reports said.
However, BDO did not respond to a BBC request for a comment.
The company's founder, Lord Bell, who resigned last year, has admitted to the BBC that it is probably "near the end".
A string of big names have already cut ties with the firm since it was expelled from the Public Relations and Communications Association earlier this week.
The company's work on the campaign for Oakbay Capital, a South African company owned by the wealthy Gupta family, was accused of inciting racial hatred.
Bell Pottinger and its founder, Lord Bell, have a reputation in the PR industry for taking risks.
Belarusian dictator Alexander Lukashenko has used the firm's services, as well as Syria's first lady Asma al-Assad.
In the late 1990s the PR firm worked on a campaign to release the former Chilean dictator, General Pinochet, who had been arrested in London on a warrant from Spain requesting his extradition on murder charges.
Lord Bell, who founded Bell Pottinger in the 1990s, resigned last year, partly due to his unease with the company's deal with the Guptas.
When asked on BBC2's Newsnight this week if he thought the PR company would survive the scandal, he replied: "I think it is probably getting near the end."