US hurricanes to drive demand, says Ashtead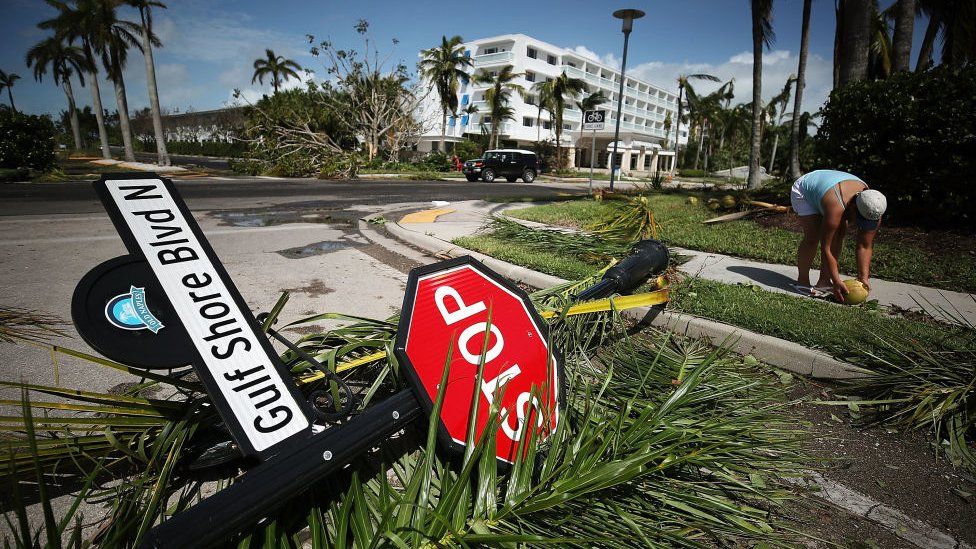 Shares in Ashtead have jumped 6% after the industrial equipment rental firm said clean-up efforts for hurricanes Harvey and Irma would boost its trade.
Ashtead said it was too soon to say exactly how the storms would affect its results.
But it has already seen a "significant" rise in demand for its diggers and tools as it supports relief efforts.
In Texas and Florida the storms are thought to have caused $150bn-$200bn of damage.
Ashtead's comments came as it reported a 16% rise in revenue to £880m for the three months to 31 July, with pre-tax profits up 19% to £229m.
The firm said it had seen strong growth in the period, enhanced by the weakness of the pound, which boosts the value of profits earned overseas.
It added that the impact of hurricanes Irma and Harvey was likely to increase trade in the US, where it is the country's second largest equipment rental business.
Chief executive Geoff Drabble said: "It is too early to attempt to quantify the impact of Hurricanes Harvey and Irma accurately on our business.
"However, it is evident that it will result in an increase in demand for our fleet and we will provide an update at the end of the second quarter."
He added: "Looking forward, as a minimum, we expect that the impact will help to underpin the current market assumptions in our 2021 plan and therefore the board continues to look to the medium term with confidence."