Pound hits year high on inflation data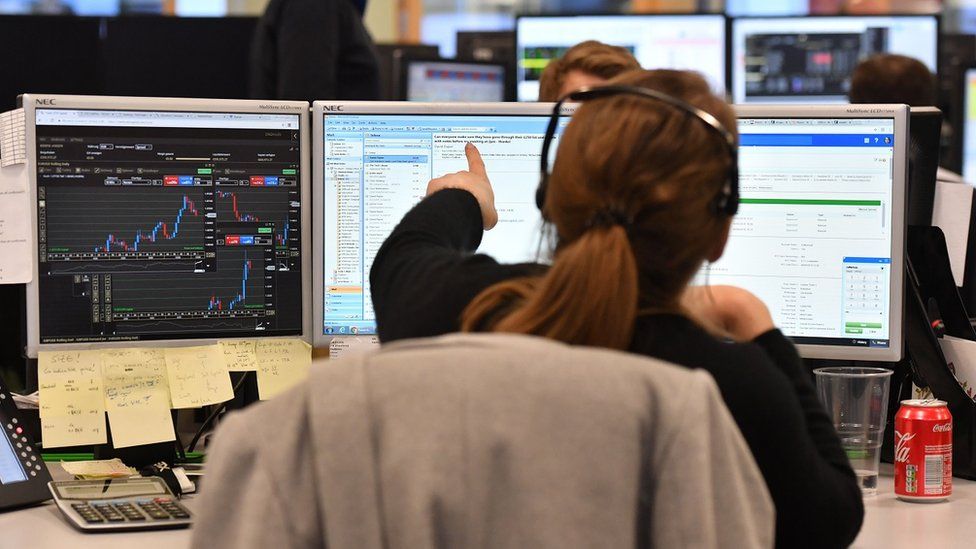 The pound hit its highest level against the dollar this year after UK inflation was stronger than expected in August.
The latest official figures showed the CPI inflation rate rose to 2.9% in August as fuel and clothing prices increased. That was up from July's rate of 2.6% and above forecasts of 2.8%.
Sterling jumped on the news, and finished up 0.84% to $1.3275 at the end of London business hours, a year high.
The pound was also higher against the euro, up 7% at 1.1096 euros.
The latest inflation figure could put further pressure on the Bank of England to consider a rise in interest rates, as it has an inflation target of 2%.
The Bank will announce its latest decision on rates on Thursday. However, analysts are not expecting it to take any action yet.
Samuel Tombs, chief UK economist at Pantheon Macroeconomics, said he thought the prospects of a rate rise this year were "remote".
"Domestically-generated inflation is subdued, inflation expectations have remained well-anchored and GDP growth is too weak to warrant higher rates," he said.
The jump in the pound sent shares lower, with the FTSE 100 share index ending down 12.9 points at 7,400.69.
Shares in broadcaster Sky fell 5% at one point after the UK government again said it was "minded" to investigate further 21st Century Fox's bid to take over the whole company.
Fox owns 39% of Sky but wants to assume total control of the broadcaster.
However, some fear it would give Rupert Murdoch's family, which controls Sky, too much sway over the UK media. Sky shares closed down 1.5%, while Fox shares were little moved.
Shares in industrial equipment hire group Ashtead jumped 5% after the firm said it should see increased demand in the US following Hurricanes Harvey and Irma.
The clean-up operation following the two hurricanes is expected to mean greater demand for the company's diggers and tools.
In the six months to the end of July, sales rose 41% from a year earlier to £1.4bn with pre-tax profits climbing 33% to £103m.