Wall Street rises but Apple falls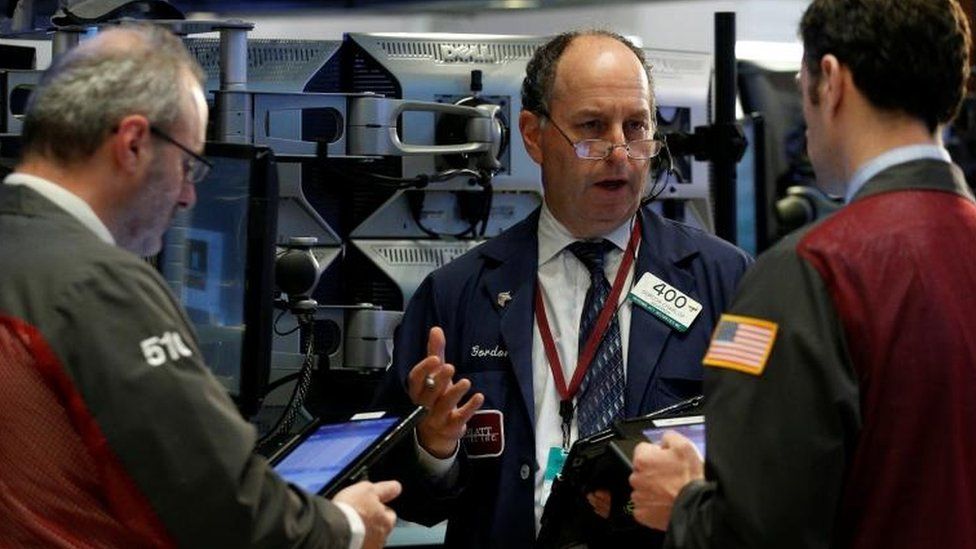 US markets climbed to fresh highs, powered in part by financial firms.
The gains helped lift the S&P 500, Dow Jones index and Nasdaq to new highs, extending the rise on Monday, when shares rallied on hopes Hurricane Irma would be less damaging than feared.
The S&P 500 rose 0.3% to 2,496.48. The Nasdaq also closed up 0.3% at 6,454.28 despite falls for Apple after it unveiled the iPhone X.
The Dow Jones added 61.49 points, rising 0.28% to 22,118.86.
Major banks, many of whose executives were gathered at an investor conference in New York, helped drive the increases.
Shares in Goldman Sachs increased by more than 2%, after the firm discussed a growth plan meant to drive revenue gains in coming years.
However, Apple shares put a brake on the gains, finishing 0.4% lower.
The tech firm saw a volatile day of trading connected to the official unveiling of its new iPhone and other product updates.
Elsewhere, shares in industrial giant Dow DuPont increased by more than 2% after the firm said it had revised its break-up plans.
Dow Chemical and DuPont completed a merger earlier this year. The firm is planning to split into three units, but there is debate over how to divide the businesses.
Shares in real estate and utility firms lagged.
Companies are grappling with the clean-up related to two major storms that have swept through Texas, Florida and other southern states in recent weeks, leaving millions without power.