Sterling slips against dollar on weak pay data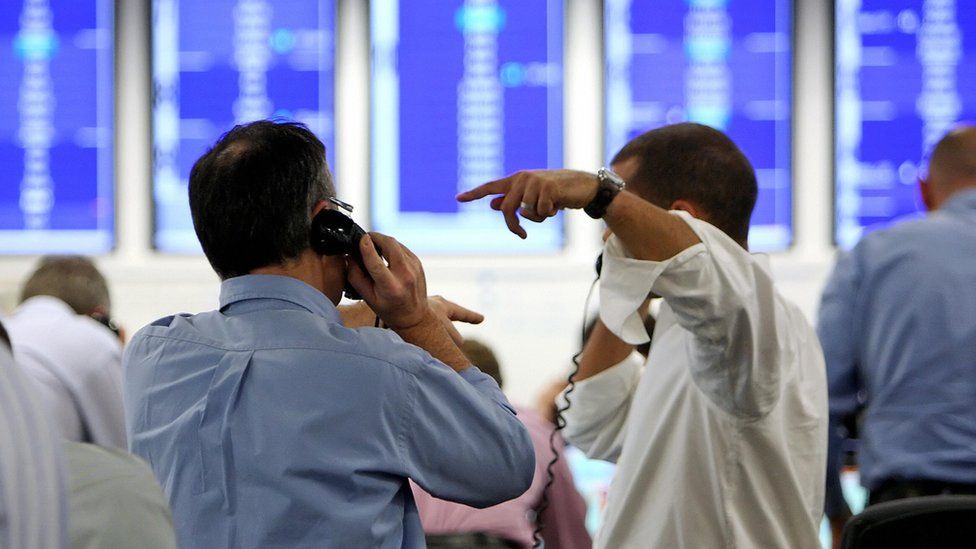 Sterling has fallen against the dollar after data showed wages were continuing to lag behind inflation.
The pound fell 0.5% against the dollar to $1.3212, as traders bet against the chance of interest rate rise when policymakers meet on Thursday.
However, it rose 1% against the euro to 1.1110 euros.
The Bank of England's Monetary Policy Committee will announce its decision on Thursday, with some economists having predicted that more policy makers could vote for a hike.
However, Ed Monk, of fund manager Fidelity International, said: "Lagging wages makes it more likely the Bank of England will look through rising inflation when it decides on interest rates.
"Prices are rising above target, which creates the case for raising rates, but today's wage data suggests all is still not right in the economy."
Miners were hit as the price of copper slipped, with Glencore and Anglo American each falling by more than 1%.
Tesco fell 2.3% after broker Exane cut its rating on the stock to "underperform".