Wall Street extends record-making rally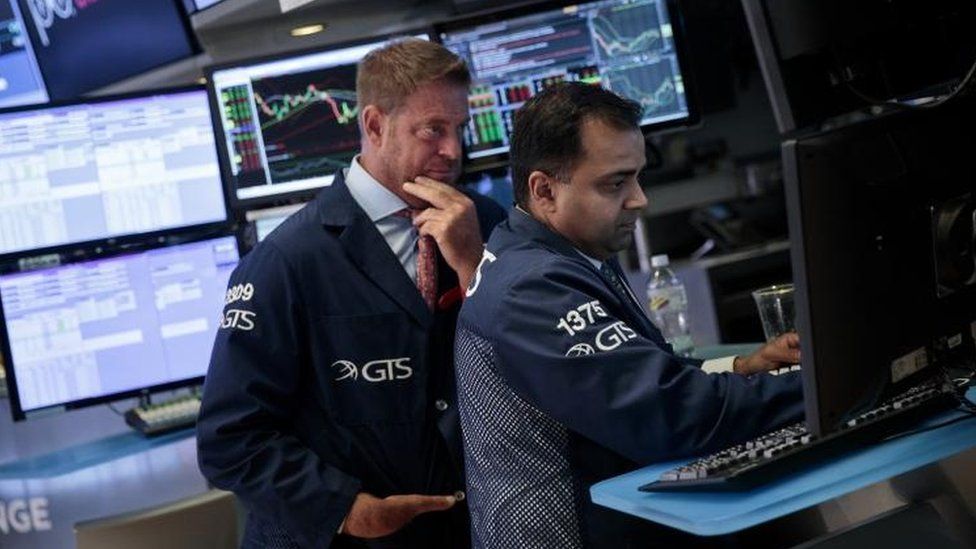 Wall Street edged higher on Wednesday, with stocks closing at record highs for the second day in a row.
Energy firms helped fuel the gains, as share prices rallied after a report that global demand for oil is up.
Consumer stocks also rose, boosted by companies such as Nordstrom, which rose almost 6% after reports the firm is close to a deal to go private.
The Nasdaq closed up 0.09%, gaining 5.91 points to 6,460.19.
Chevron Corp rose 1.5%, making it the biggest gainer on the Dow. Chesapeake Energy also saw gains, rising more than 5%.
But financial and technology stocks weighed on markets.
Shares in technology giant Apple fell by 0.75% a day after the firm unveiled plans for a premium iPhone and other products.
Credit report giant Equifax slumped by more than 14%, as more states said they would probe the firm's handling of a data breach which may have compromised 143 million people's data.
Western Digital also slipped 3.4%, after Toshiba said it would focus on reaching a deal with a consortium led by Bain Capital and SK Hynix to sell its memory chip unit.
Western Digital is a partner in the memory chip business and has also pursued its acquisition. Talks with other bidders will continue, Toshiba said.