Dow hits record, but other indexes fall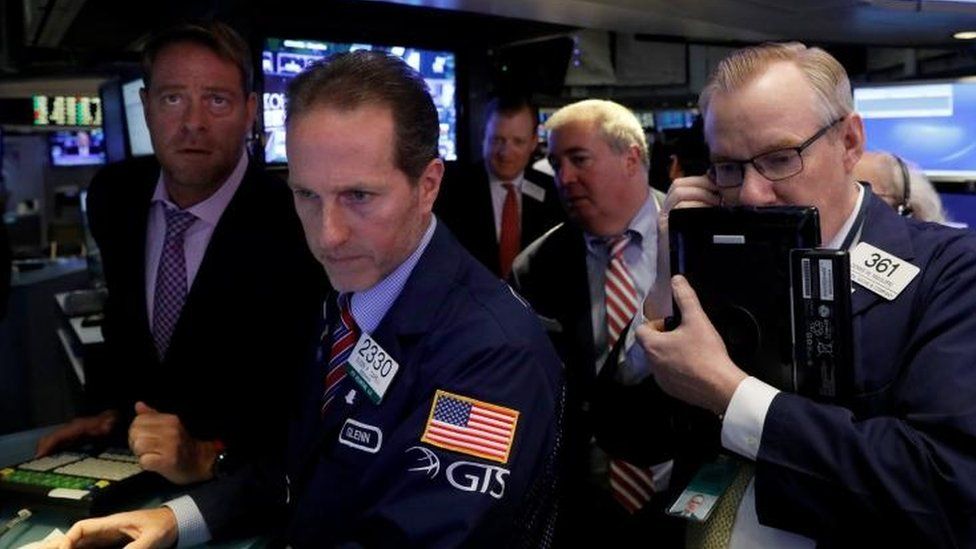 Wall Street was mixed on Thursday, as consumer, technology and financial stocks weighed on markets.
The Dow Jones, a basket of 30 major US companies, hit another record, rising 0.2% or 45.3 points to 22,203.48 as it extended a rally.
Drug company Pfizer and aerospace giant Boeing helped propel the gains.
Pfizer advanced 1.9% after it reported strong results from tests of a prostate cancer drug. Boeing was up 1.4%.
Apple, which recently unveiled a suite of new products including the iPhoneX, continued to slide, falling 0.9%. The firm's shares have declined by more than 3% since the start of the month.
Insurance firm Travelers Cos was down 1.3%. Retailers such as Tiffany also slid.
On the economic front, US jobless claims were lower than expected, despite disruption from two major hurricanes.
Inflation also showed signs of perking up, with data showing consumer prices rose 0.4% in August. That took the year-on-year increase to 1.9%, compared with a 1.7% rise in July.
Fuel prices and lodging increases helped to drive the pick-up. Stripping out energy and fuel, inflation was up 0.2% for the month and 1.7% year-on-year.
The acceleration in inflation could keep the Federal Reserve on track to raise interest rates later this year.