Tesla plans to reveal electric lorry in October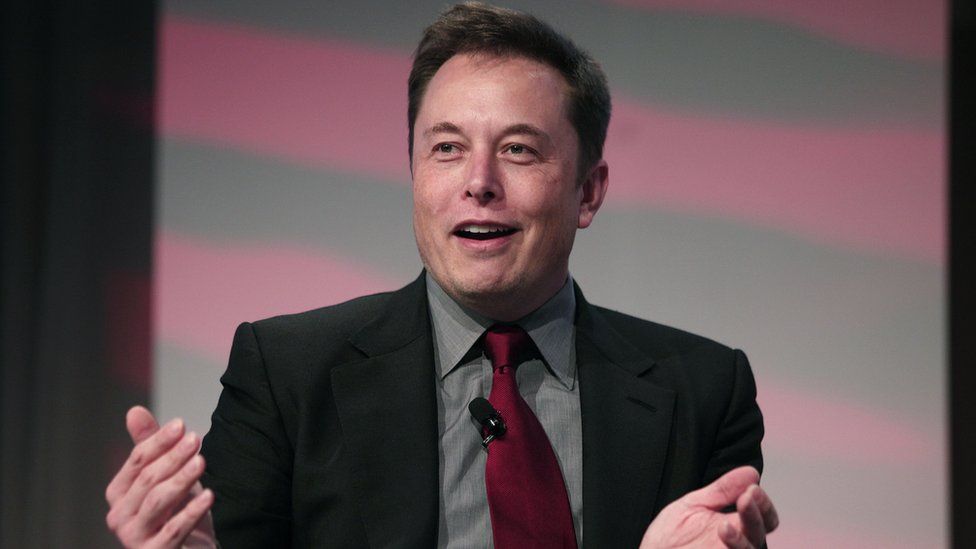 Tesla is likely to unveil its electric articulated lorry in October, chief executive Elon Musk said on Thursday.
The firm had previously said the vehicle would be released next month.
Last year Mr Musk expressed the company's desire to branch out beyond cars.
The entrepreneur has excited the trucking industry with the prospect of a battery-powered, heavy duty vehicle that can compete with conventional diesels.
Mr Musk said an "unveil and test ride" for the Tesla Semi truck was tentatively scheduled for 26 October in Hawthorne, California.
The US firm's ambitions for new electric vehicles, including a commercial lorry, were announced last year.
The need to switch heavy-polluting vans and trucks to cleaner engines is growing as countries around the world push to banish diesel vehicles.
Tesla has also been making strides in self-driving technology.
Implementing that in an electric truck could potentially move it forward in a highly competitive area of commercial transport also being pursued by Uber Technologies and Alphabet Inc's Waymo.