Morrisons reports rising sales and profits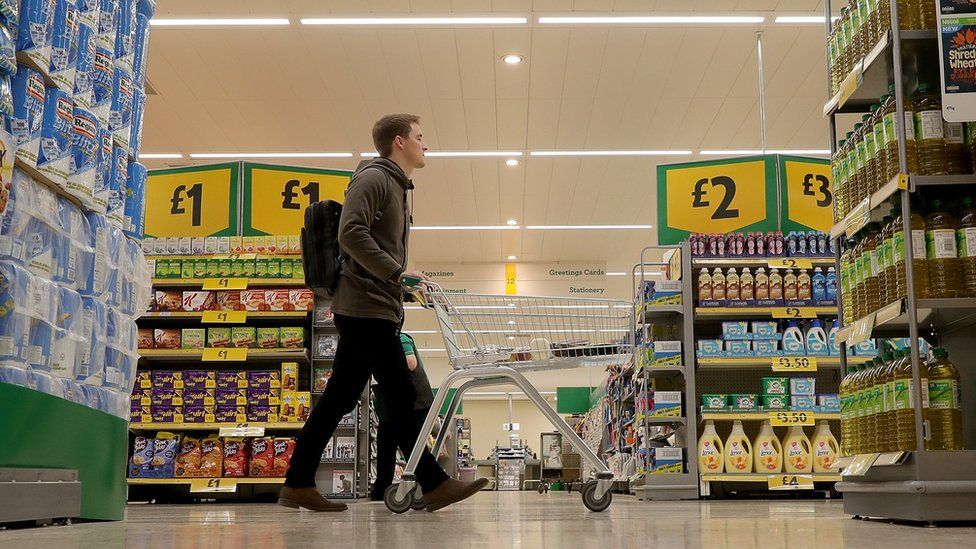 Morrisons, the UK's fourth-biggest supermarket chain, has reported rising sales and profits for the first half of the year.
After a turbulent period two years ago, Morrisons has been going through a major reorganisation, led by chief executive David Potts.
He said that "a new Morrisons is beginning to take shape".
Morrisons recently signed a deal to become the UK wholesale supplier to convenience store chain McColls.
It has also formed a tie-up with Amazon and has invested in its range of "premium" products.
Morrisons' future "looks bright" compared with competitors according to senior retail analyst Molly Johnson-Jones from GlobalData.
"Given that its turnaround strategy is ongoing, and it expects more progress to come, we would forecast positive like-for-like [sales] growth to continue. Its wholesale business is a big asset and further cost saving opportunities remain," she said.
She says the partnership with McColl's is a good move which should boost profits as well as being an outlet for the revived Safeway brand.
Related Internet Links
The BBC is not responsible for the content of external sites.