Smaller banks 'offer best savings rates'
By Kevin Peachey
Personal finance reporter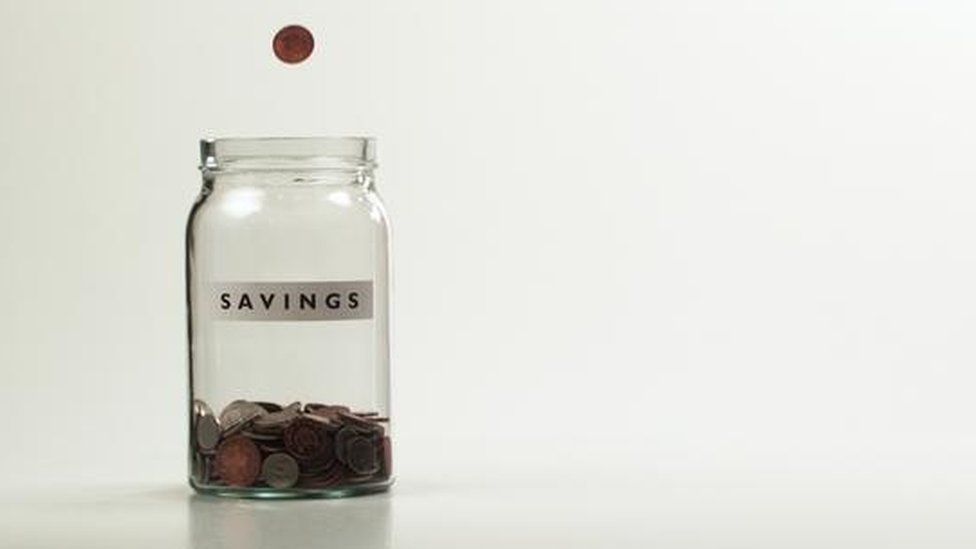 Savers searching for the best returns need to look to banks they may never have heard of, analysts say, as the base rate is held again.
It has now been more than 10 years since the Bank of England last raised interest rates, marking a sustained period of poor returns on savings.
Some of the best savings rates are now available from smaller banks, according to analysts.
However, none can match the rate of inflation.
That means that savings rates are failing to keep up with the rising cost of living.
Interest rates have risen compared with a year ago on instant access savings accounts and products that require money to be locked in for two or five years.
The best deals on an instant access account have gone up from 1.2% to 1.25% over that period, with the best buy five-year bond going up from 2.08% to 2.51%, according to financial information service Moneyfacts.
UK inflation measured by the Consumer Prices Index rose to 2.9% in August.
Anna Bowes, of independent savings website Savings Champion, said that many people had savings in accounts with well-known banks that paid as little as 0.01% in interest.
She said that it was worth considering "a leap of well-informed faith" to switch funds to smaller providers. Savings were protected under the Financial Services Compensation Scheme, she added.
Although the Bank of England's Monetary Policy Committee announced on Thursday that it would keep the base rate on hold at 0.25%, it repeated its warning that if the economy kept growing as it had forecast, rates could rise faster than the market expected.
The value of the pound jumped as a result.